ART & DESIGN
Intent
At Naphill and Walters Ash School, we believe that Art and Design is an integral part of the curriculum as it helps our children to develop the skills they need to be able to express themselves creatively with increasing confidence. Our skills based curriculum enables children to build on their learning year on year and to develop a rich vocabulary which they can use to express their ideas, imagination, emotions and processes. They will learn about the work of artists and craft-workers from a wide range of backgrounds and from different eras who use a variety of different media. This will widen their appreciation of art and design in the world around them. We aim to encourage our children to take great pride in the art and design work they produce through quality teaching of specific skills.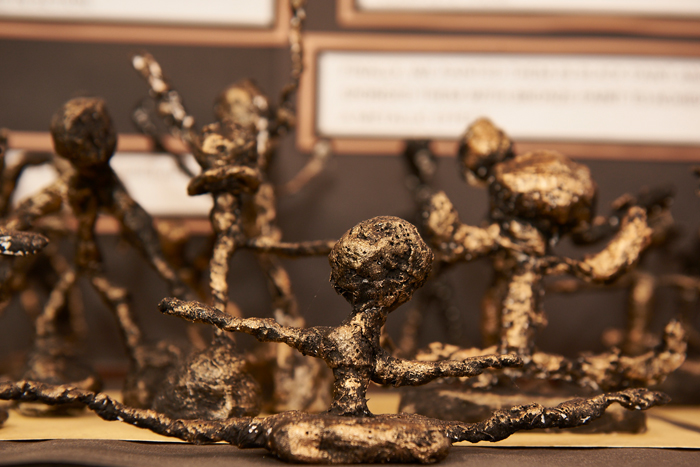 Implementation
Children are given opportunities to learn and develop their skills through art lessons that are planned around our termly topics. The whole school skills progression document is used by all class teachers when they plan their lessons, to ensure that children are taught new skills each year which build on those taught in previous years. The use of sketch-books, which are passed on each year, give the children the opportunity to record their ideas and the development of their skills. We also keep a whole school portfolio which contains examples of each unit of work taught so that we are able to reference it to maintain high standards year on year. Children are provided with opportunities to: draw and to use colour using a range of media; to create and use pattern and print-making; to create 3D art; and to use textiles creatively. One of our most highly regarded art projects, is the annual whole school 'Take One Picture Week', which gives teachers the opportunity to immerse the children in a whole week of creativity whilst learning about, and responding to, one of the great works of art from the National Gallery.
Impact
The way that art is taught in our school, encourages a love of art and artists in our children and it gives them the skills to use art to express themselves confidently. Through the use of their sketchbooks, they are able to see their own progression in art and design and to develop a reflective approach to their work. We want our children to be resilient and we aim to develop a 'can-do' attitude towards their skills development. The children will become proficient in drawing and their use of colour, which will be demonstrated in all their artwork in other areas of the national curriculum. The school environment celebrates children's achievements in art and design and demonstrates the subject's high status in the school. Our yearly 'Take One Picture' exhibition is an opportunity to share the accomplishments of the children with parents and the local community.